Automatic spills are the perfect new high-tech modeling tool for those who are not used to use traditional cabled crystal iron.
Say goodbye to a traditional curling iron or curling wand. No worries to find power syntax anymore. No skills are required. You learn how to use it within 1 minute. Everybody can be a haircut expert!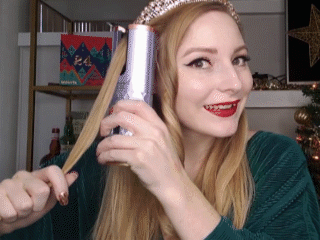 【Series of LCD Skjerm】Big LED Shame provides clear temperature, direction, and time-takes and gives more readable and practical use.
[ Torode rotating ] With the recent two-way rotation technology, you just need to keep your rotation route and put your hair in to create a perfect curve. Easy to serve.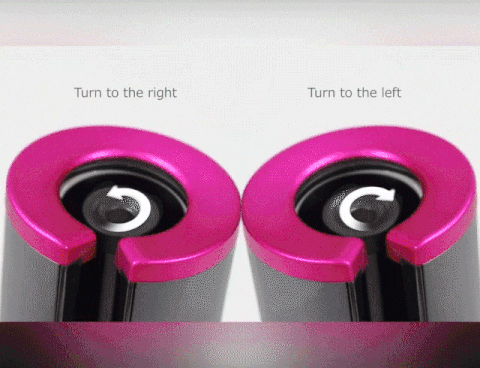 [ Intelligent System ] threshold automatic crystal can freely enter the temperature(150 ° C, 160 ° C, 170 ° C, 180 ° C, 190 ° C, 200 ° C), crystalline (8S, 10S, 12S, 14S, 16S, 18S )on the right and on the left in groups?
[ USB entry and exit ] It takes about 4.5 hours.to load the curly. It can be used for up to 60 minutes and use 5,000 mAh lithium-ion batteries in the meantime also as a power bank
【Simple use and bar】The Hair Curler will automatically turn around and pack parts of hair into the floor. Easy to carry when you're on your journey, your hair can crawl at any time or anywhere, far away from problems with the line.
【Hair repair, cured】Plant protein bone of crystal can effectively repair damaged hair and make them softer and glacier.
2020: double use for right hair and curly hair; wireless basement; USB-loading; anti-forest design, adjustable 120-180 ℃
2020 New: automatic shutdown function; intelligent system (free established temperature, crystalline, and crystalline direction); 6 temperature densities and hours (300°F-390°F temperature selection and 8-18 automatic crystals)
DESIGNED IN THE UNITED STATES.
For over 7 years, we've made a commitment to offering the customers.
the highest level of customer service and technical support, access to the finest
American and imported tools, and fast, reliable fracture services.
Article questions and answers:
Q: What's the guarantee?
A: We'll give you five years guarantees for this store 100% of the money back or a new free replacement if there's a problem with quality.

Q: Will this work for shorter hair?
A: Perfect for short hair.

Q: How do you use it to avoid flocks?
A: chop your hair to remove before curling, do not add more than 1/2 '- 1' hair needle in the curly ammunition for each curl.

Q: Burn your hair?
A: tin structures say 1 inch. If you follow the instructions, this game is easy to use and make a beautiful curl in 30 seconds or less, it will never be warm enough to burn hair, it can never float and never burn.

Q: Does this work too short hair?
A: both my daughter and I have long hair, I guess, but I will depend on how short. I want to say it's a wonderful product.

Q: Will it get my hair together?
    Why is it being contacted?
A: 1. no hair to remove buttons
    2. Add too much hair to the curly breast

Q: How do you do when it's intercepted?
A: 1. drop the start button and pull your hair out carefully.
    2. Cut the part of the hair to remove and make it slightly
    3. Cut the part of the hair to remove and do it slightly.
I hope it helps.

Q: What's the best temperature/time position for thin hair?
A: If it depends on what kind of curly hair you want:
for loose curls, you can put in 300-340°F and hours 8-12
for tight curls, you can put in 360-390°F and time 13-18s
I hope this can help.

Q: Will it automatically turn off?
A: Yes, it will turn automatically after 10 minutes without use.

Q: Does this product work for black people with natural hair?
A: I have Latina curly thick hair, and it works amazingly.
Our Garanti:
We really believe we have some of the most innovative products in the world, and we want to make sure we support it with a risk of a 90-day guarantee.
If you don't have a positive experience of NOEN, we'll do what is needed to make sure you're 100% happy with the purchase.
Buying goods online may be a terrifying task, so we want you to realize that there's absolutely a NULL risk by buying something and trying it out. If you don't like it, no hard feelings, we'll do it right.