DISCOVER OUR PROTECTIVE VEST, AN INNOVATION IN THE FIELD OF SECURITY
Reduce accidents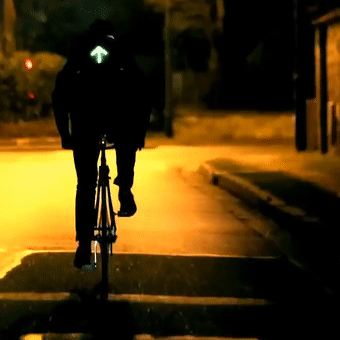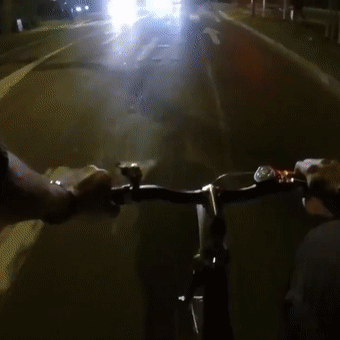 More visible than a car's flashing lights, the protective vest is IDEAL:
For all cyclists

For children on bicycles

For children on scooters

For young people on a scooter

For runners who jog at sunrise or after sunset

For children who walk along the road outside the school, the vest can easily be stored in the backpack.

For pedestrians or hikers who have to walk in the dark along a road. This vest can easily be stored in the backpack.

For all motorists who suffer car breakdowns or get involved in an accident at night ...
VISIBLE FROM MORE THAN 150 M DISTANCE:
Until now, the only equipment that made it possible to make a bicycle visible in the dark was the small low intensity red rear light, often positioned too low, or the standard reflective vest, and in many cases this equipment was not used
Thanks to this bright safety vest, night visibility goes from a few meters (standard equipment) to over 150 meters. The LEDs of this jacket are visible both day and night.
A BRIGHT SIGNAL IN THE MIDDLE OF THE VEHICLE'S VISUAL FIELD
💥
This protective vest is powerful enough to be just as effective when it rains or snows, and motorists have reduced visibility.
CHILDREN LIKE TO USE IT
Easy to install on the school satchel or children's backpack: they will be the first to want to use it, the colorful appearance of the wireless remote control gives them the feeling of holding the controller for their safety, and the ease of use of the remote control makes it accessible to even the smallest: right button to turn right, left button to turn left ... etc.
CONVENIENT, SIMPLE AND UNIVERSAL, A BRIGHT SIGNAL THAT GUARANTEES YOUR SAFETY
UNIVERSAL: This flashing arrow-shaped LED system is extremely clear for everyone: the cyclist can indicate his intention to turn right or left well before doing it, thus allowing motorists behind him to let him turn.
SIMPLE: The installation of the remote control on the handlebar takes place in less than 2 minutes, using two small plastic hooks. The remote control flashes similarly to the vest, so you always know what appears on your back. The jacket is recharged via a USB socket: everything is of exceptional simplicity.  
Practical: The Protective vest safety vest can be worn, like any other jacket, in a few seconds: its two adjustable shoulder straps make it compatible with all sizes (from XS to XXXL), so a single vest can be made up of several Members who use the same family can wear it on a coat or thick coat, or they can wear it on a backpack or school bag.
5 different light signals 💥
Green arrow flashing to the right: when lit, you turn right
Green arrow flashes left: Lights up, indicating that you turn around and leave
Green flashing straight arrow: For example, when you are driving at an intersection or following a straight path, this light will indicate that you are driving straight.
A Flashing red exclamation mark: lit to indicate danger, such as fire...
Rotating flashing line: light up to indicate your presence
Technical Description
Common size
Safety vest size: 25 cm x 25 cm
Material: Waterproof, weatherproof and breathable nylon
Rechargeable battery via USB cable, can last 12 to 15 hours
Battery remote control