PROTECT YOUR LITTLE KID'S EYES FROM BLUE LIGHT!
The exposure of harmful blue light from phones, tablets, computers, TVs, and modern room lighting ruins your child's eye and causes permanent eye damage.
Our Kids Anti-Blue Light Glasses filter harmful blue light while letting in other safe light, it helps with sore eyes and headaches and will improve a child's sleep & health.
Kids Anti-Blue Light Glasses were designed specifically for all-day wear and FULL COMPLETE protection against indoor and outdoor radiation, Blue Light,  UV Rays, & Electromagnetic Waves. Our little-to-no tint lenses offer high protection and high transmittance needed for young eyes.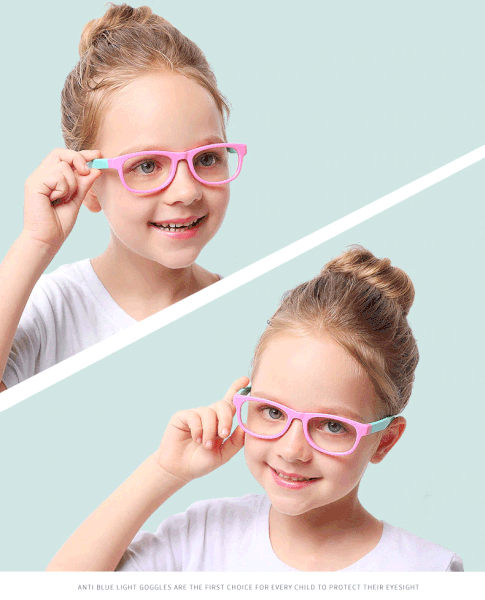 FEATURES AND BENEFITS
High Definition(HD) EyeSafe Lens
Suitable for children aged 2 to 10 years old
100% ANTI-RADIATION
100% ANTI-BLUE LIGHT
100% UV PROTECTION
100% ELECTROMAGNETIC WAVE PROTECTION 
Effectively Reduces Eye Fatigue

 

Replaceable Lens
FREE CASE AND MICROFIBER WIPER
UNISEX
SPECIFICATIONS
Frame Material: TAC

Lens Material: Polycarbonate
Suit for: 2-12 years old Children
PACKAGE INCLUDES
1 x Kids Anti-Blue Light Glasses